Chief Guest
Chief Guest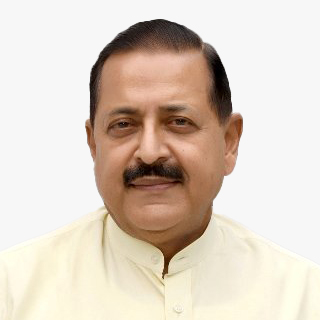 Hon'ble Shri Jitendra Singh
Union Minister of State (Independent Charge) for Science & Technology, MoS PMO, Personnel, Public Grievances, Pensions, Atomic Energy, and Space

Plenary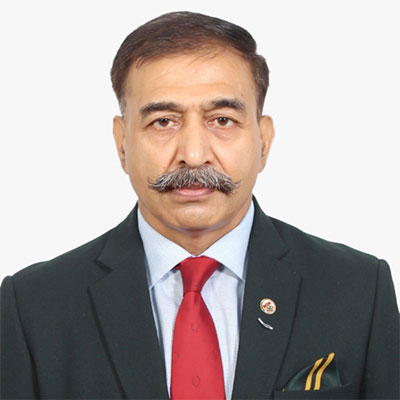 Lt Gen. Anil Bhatt (Retired)
Director General
Indian Space Association (ISpA)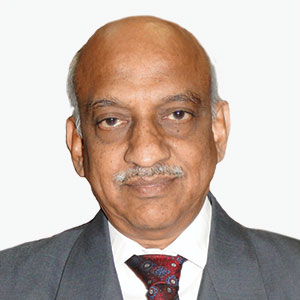 AS Kiran Kumar
Member
Space Commission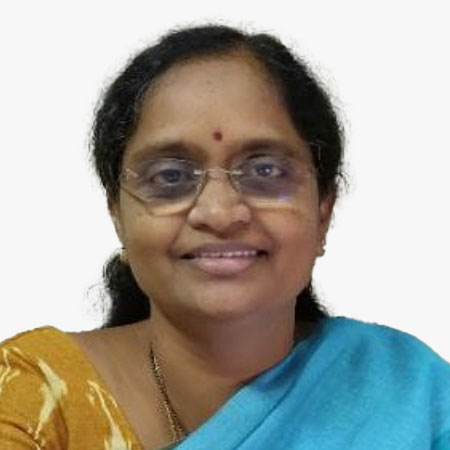 Rama Devi Lanka
Director-Emerging Technologies | Officer on Special Duty (OSD)
ITE&C Department, Government of Telangana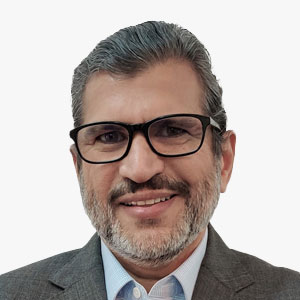 Agendra Kumar
Managing Director
Esri India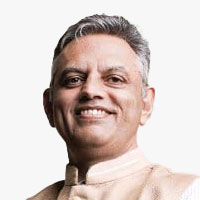 Rajan Aiyer
Managing Director
Trimble India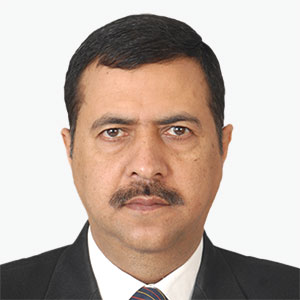 Anoop Singh
Director General
Forest Survey of India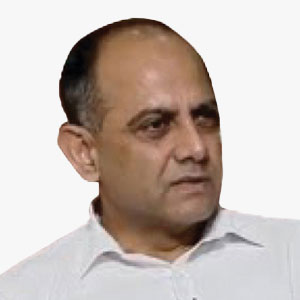 Alok Prem Nagar
Joint Secretary
Ministry of Panchayati Raj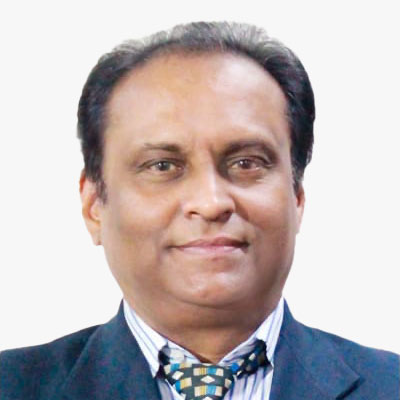 G Asok Kumar
Director General
NMCG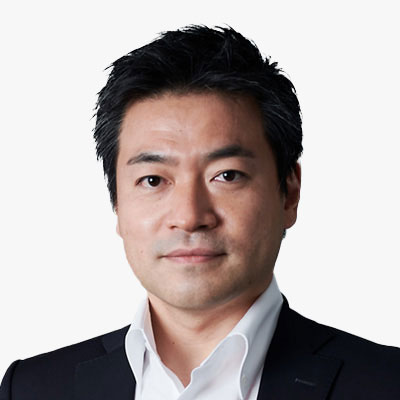 Motoyuki Arai
CEO
Synspective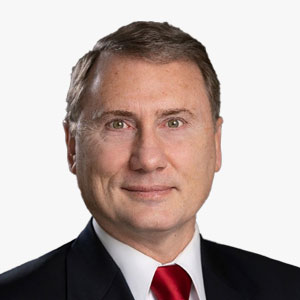 Maj Gen (Retd.) Clint Crosier
Director
AWS for Aerospace & Satellite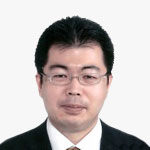 Kai Umino
President
Topcon Asia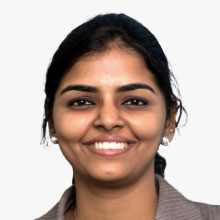 Ramya Mohan
Chief Strategy Officer
Cyient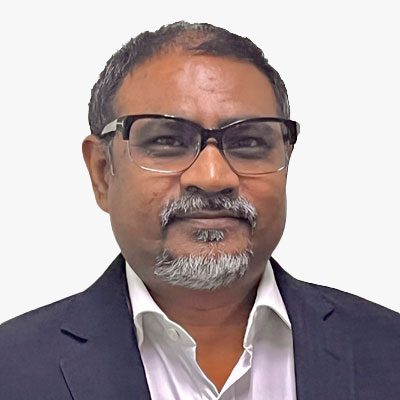 Sanjay Kumar
Founder and CEO
Geospatial World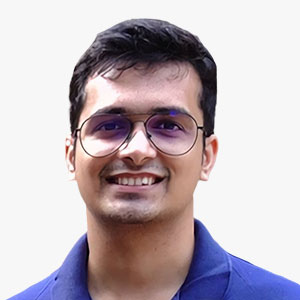 Rakshit Bhatt
Co-Founder and VP of Product Development
GalaxEye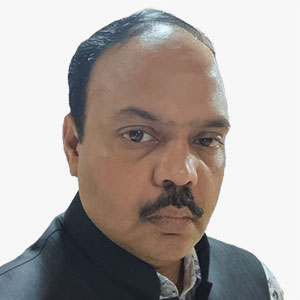 Sreeramam G V
CEO
NeoGeoinfo Technologies Pvt. Ltd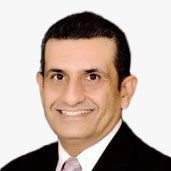 Vishal Dhupar
Managing Director - India
NVIDIA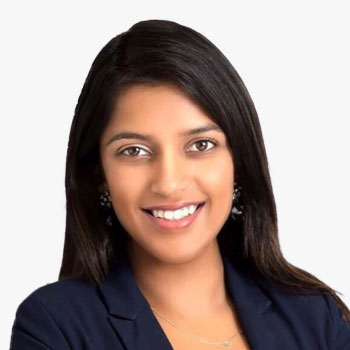 Abhilasha Purwar
CEO
BlueSky Analytics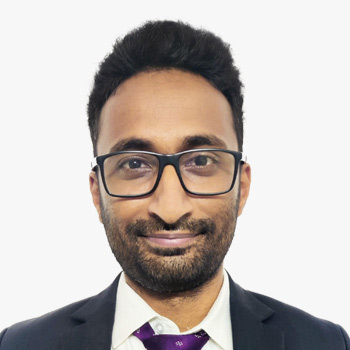 Kranthi Chand
Head - Strategy & Special Projects
Dhruva Space
Dr P. Veeramuthuvel
Project Director
Chandrayaan-3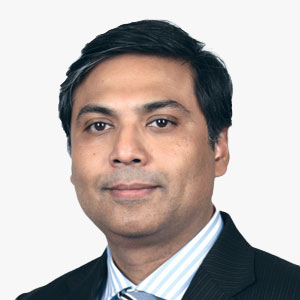 Kaushik Chakraborty
Senior VP, APAC
Bentley Systems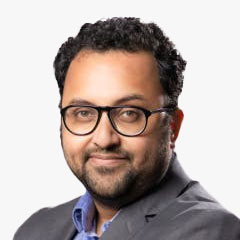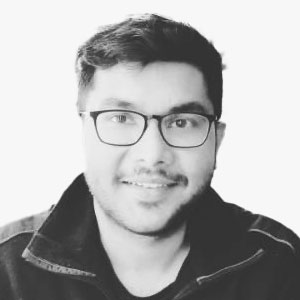 Amal Jaiswal
Head - Digital Enterprise Business
Siemens
SP Agarwal
Director
North Eastern Space Applications Centre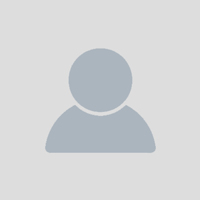 Kundu Biswaketan
Vice President
Reliance Jio Platform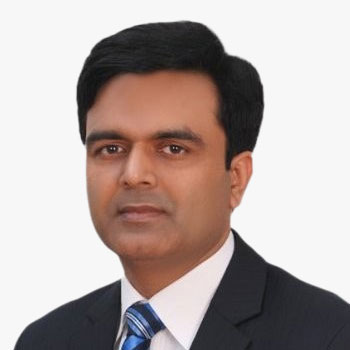 Saurabh Rai
CEO
Arahas Technologies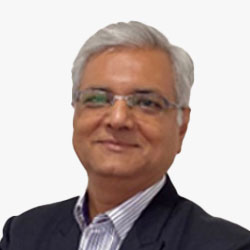 Deven Laheru
CEO
ScanPoint Technologies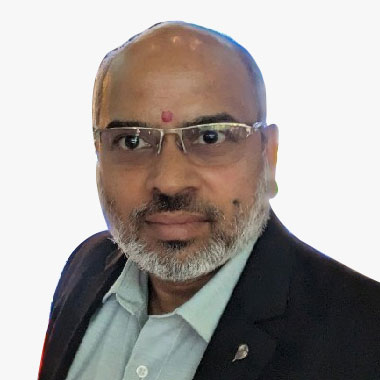 Sudheer Singh
Director, Outreach and Capacity Development
ISRO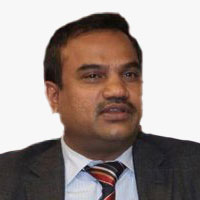 Dr Mahaveer Singhvi, IFS
Joint Secretary
Ministry of External Affairs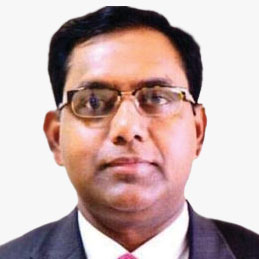 M Nagaraju, IAS
Addl. Secreray
Ministry of Coal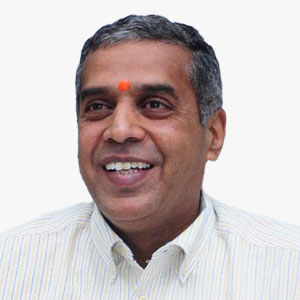 M Raghunandan Rao, IAS, APC
Secretary to Govt., Agriculture Cooperation Dept.
Govt. of Telangana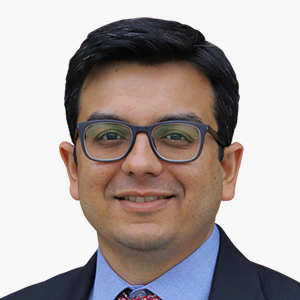 Neel Mehta
Co-Founder
Asteria Aerospace Ltd
Environment and Climate Change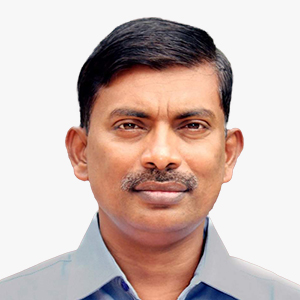 Dr P.V. Chalapathi Rao
Special Secretary
Environment, Forest, Science and Technology, Government of Andhra Pradesh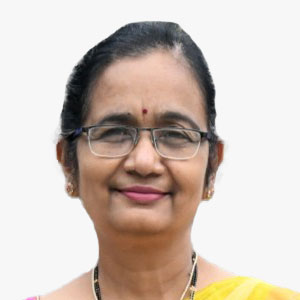 Rajashree Bothale
Deputy Director
NRSC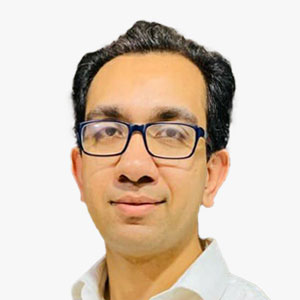 Shantanu Sharma
Founder and Head
Pro Zero Carbon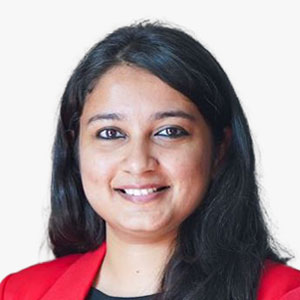 Charu Dhyani
Founder & Chief Creative
Wudbox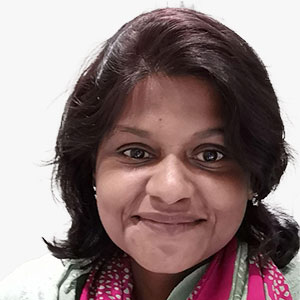 Ramya Ragupathy
Senior Product Owner
Humanitarian OpenStreetMap Team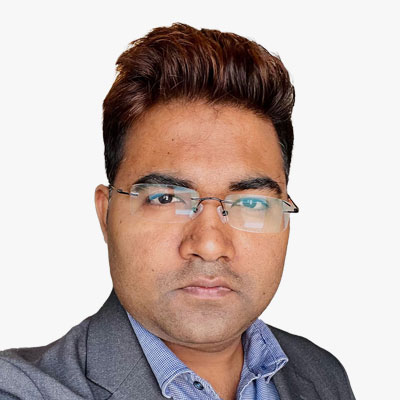 Abhinandan Arya
VP, Head of Technology Solutions
Synspective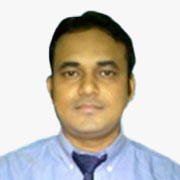 Jitendra Kumar Sahoo
Senior Manager
PCI Software Pvt. Ltd.
Ashish Tiwari*
Secretary, Department of Environment
Forest & Climate Change at Government of Uttar Pradesh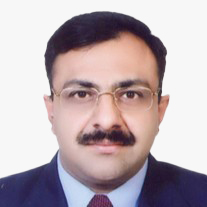 Prateek Sharma
Vice Chancellor in - charge
Teri SAS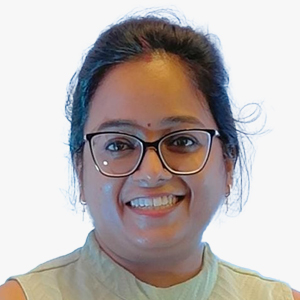 Dr Shikha Anand
Senior Program Associate
WRI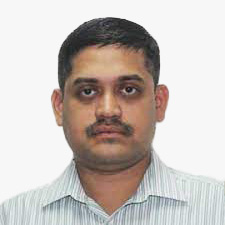 Swayam Mallik, IFS
Dy Project Director
Odisha Forestry Sector Development Society (OFSDS)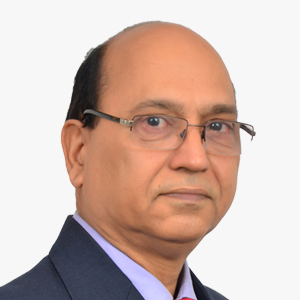 Dr Pratap Singh
VP, Sustainability
RMSI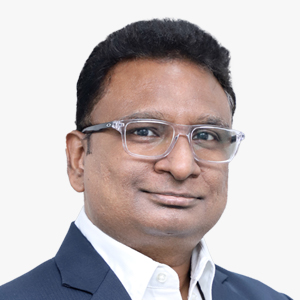 Pushpendra Johari
SVP, Sustainability
RMSI

Dr Nagaratna Kopparthi
Scientist(E)
IMD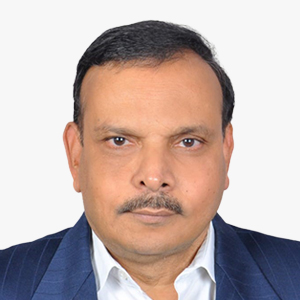 Dr K. H. V. Durga Rao
Group Director
Disaster Management Support Group National Remote Sensing Centre (NRSC), ISRO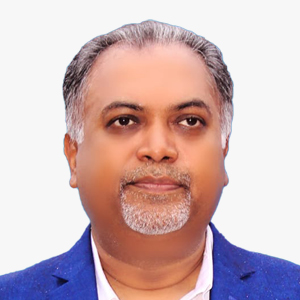 L. Mohamed Mansoor
Additional Secretary to Government of Puducherry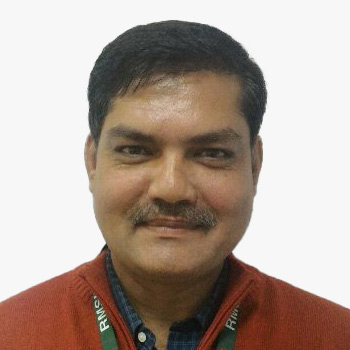 Pratul Shrivastava
Deputy General Manager
Sustainability (Risk & Insurance), RMSI
Sarwan Bhati
Lead Strategic BD - Rural & Geospatial Business
AWS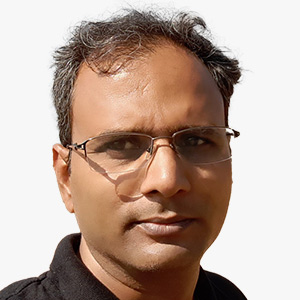 Dr Palash Sinha
Project Manager
C-DAC
Vishal Goel
HP LF Technical Consultant
HP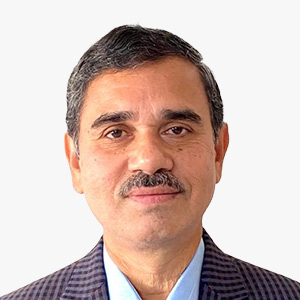 D. Ranga Reddy
Chief Engineer
CWC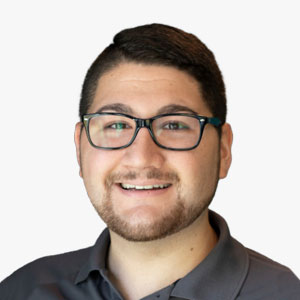 Myles LaBonte
Channel Business Development
Blue Marble Geographics
Agriculture and Irrigation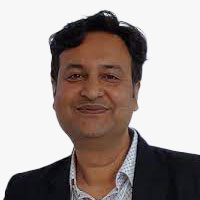 Deepak Pareek
Agriculture Economist
Agropreneur of India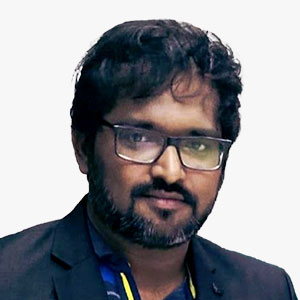 Dr Suresh Kumar Mojjada
CTO, Mariculture
ICAR Marine Fisheries Research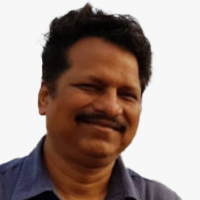 Pramod Kumar Parida
Senior Scientist
ORSAC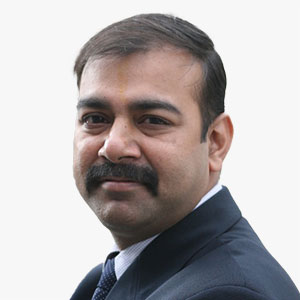 Sushant B Patnaik
Associate Director - Business Planning & Development
DHAVALAS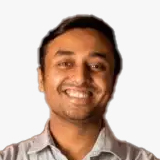 Sourabh Bagla
Senior, Vice President
Absolute - Upaj
Dr Bharath Setturu
Post-Doctoral Fellow, EWRG, CES
IISc (Indian Institute of Science)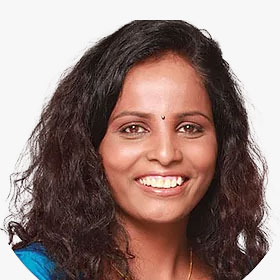 Vishala Reddy Vuyyala
Founder
Milletbank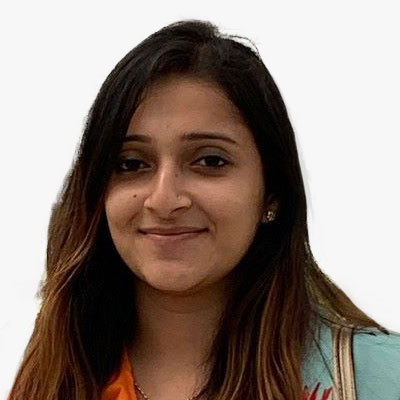 Kavita Salvi
Project Development Manager
RegalarTech Private Limited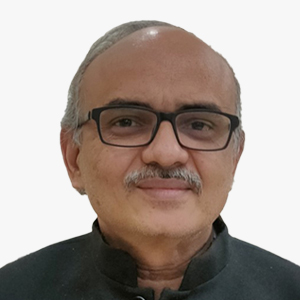 Dr CS Murthy
Director
Mahalanobis National Crop Forecast Centre

Dr Brijendra Pateriya
Director
Punjab Remote Sensing Centre (PRSC)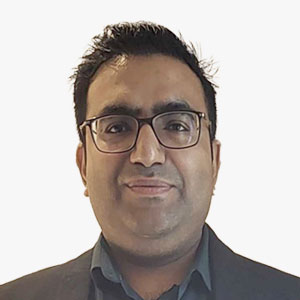 Kapil Chawla
Founder & Director
Innomick Technologies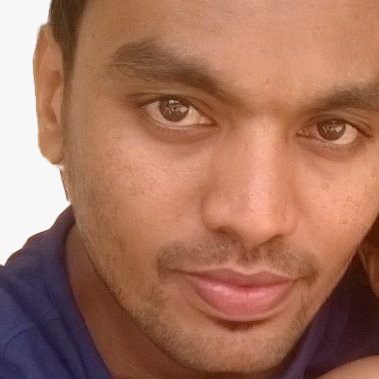 Dr Shyju Krishnan
Esri India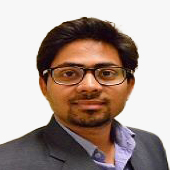 Siddhartha Khare
Dept. of Civil Engineering
IIT Roorkee, Uttarakhand, India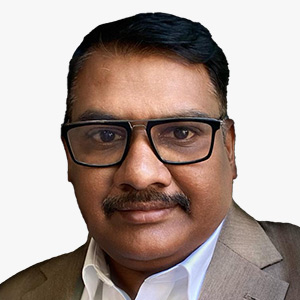 B Sivaram Prasad
Vice President
TriCAD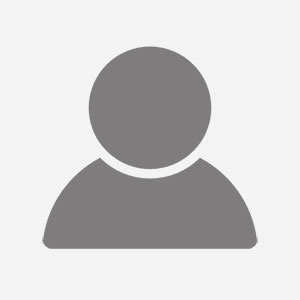 Dr Harish Balduri
Research Scholar
Osmania University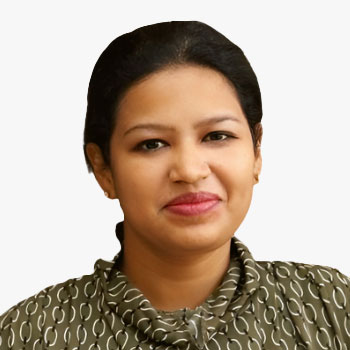 Ananya Narain
VP-Commercial Consulting
Geospatial World
Krupalini Venkataswamy
Head - Data Acquisition
Agribridge India LLP
Vijay Nadiminti
Chief Executive Officer
AgHub
Dr V. Praveen Rao
Vice Chancellor
Kaveri Agricultural University & Former VC, PJTSAU, Hyderabad, Telangana
V. Ram Kaundinya
Managing Director
Advanta Ltd.
Susanth Masana
Founder & CEO
Farm Sathi
Dr Kuppusamy
Head- Regulatory Affairs & Product Development
NACL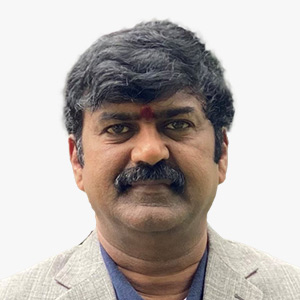 Vinod Kumar Samanthula
Founder & Director
Senseacre Labs Pvt.Ltd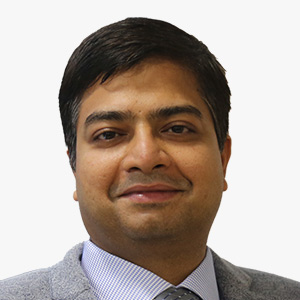 Arvind Modi
General Partner
Sathguru Catalysers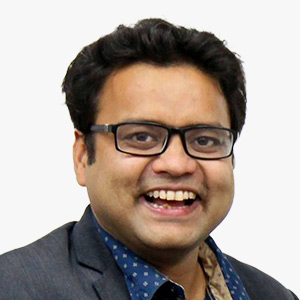 Paritosh Tripathi
Chief Operating Officer (COO)
a-IDEA
Himanshu Asthana
General Manager
SIDBI
Dr S. Senthil Vinayagam
CEO
a-IDEA & Head, ICAR - National Academy of Agricultural Research Management
Abhilash Thirupathy
Founder and CEO
Agrifi
Dr NA Vijay Avinashilingam
Addl. CEO, a-IDEA and Principal Scientist
ICAR-NAARM
Water Resource Management
G. Krishnamurthy
Regional Director, Southern Region
Central Ground Water Board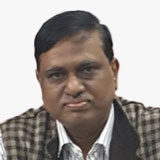 Dr Pandith Madhnure
Scientist, CGWB
Ministry of water resources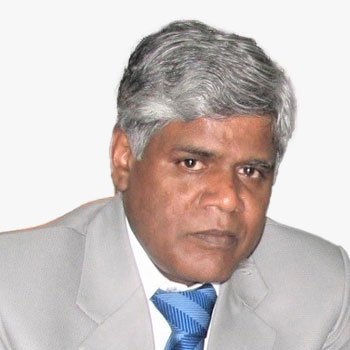 Dr S. Mohan
Institute Chair Professor
IIT Madras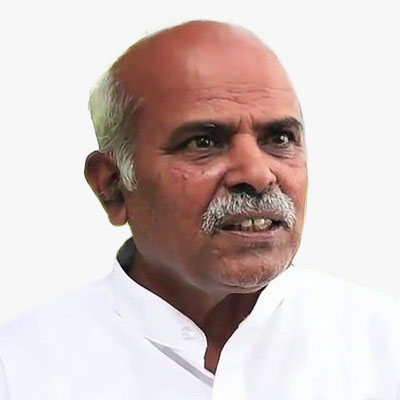 Dr Lingaraju Yale
Director River Rejuvenation
Art of Living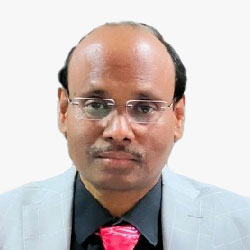 Dr R. N. Sankhua
Chief Engineer (South)
National Water Development Agency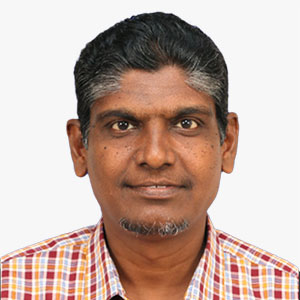 Abdul Hakeem
Head of Department - Water Resources
Water Resources- National Remote Sensing Centre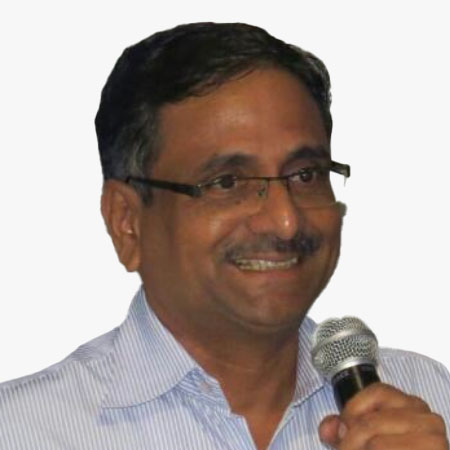 Dr Ajit V. Salvi
Dy. Chief Engineer
Municipal Corporation Of Greater Mumbai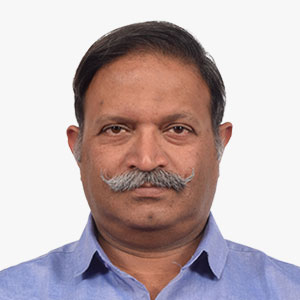 Anil Pillai
CTO
Bioxgreen Technology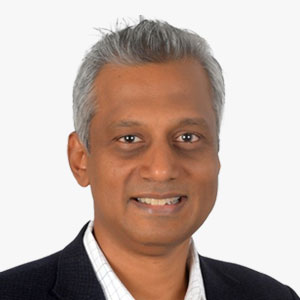 Sharan Singanamala
Senior Director Sourcing
Veolia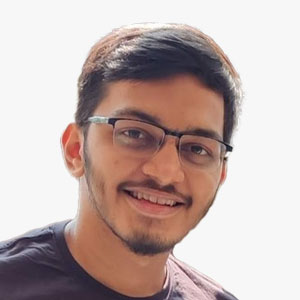 Pranit Mehta
Founding Member, VP- Business Development
Galax Eye Space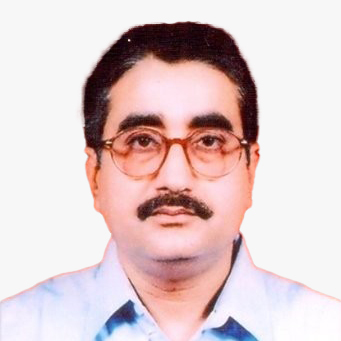 Kamaleshwar Pratap Singh
Chief Geologist
WAPCOS Limited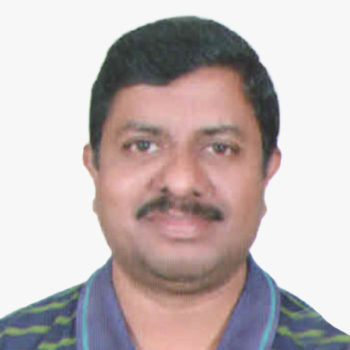 Dr Y R S Rao
Scientist G, National Institute of Hydrology
Kakinada
G. Jyothi
Deputy Executive Engineer
Department of Mission Bhagiratha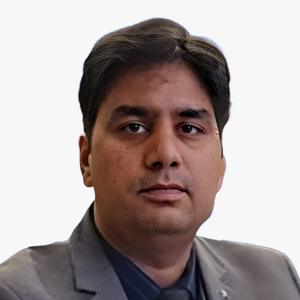 Satyanaam Bajpai
Manager GIS & Digital
Suez India
Sachin Kumar Agrawal
Group Head-Govt Business
Esri India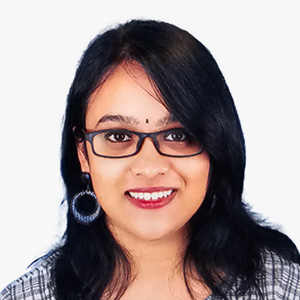 Sangeeth S
Lead - Digital
L & T Construction, Water and Effluent Treatment IC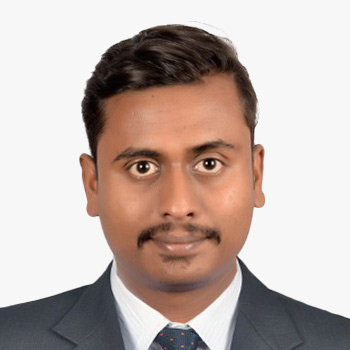 Vijay K R
Asst. Engineering Manager (Geospatial Technologies)
L & T Construction, Water and Effluent Treatment IC
Ratna Jayakar
Executive Engineer
Water Resource Department, GoAP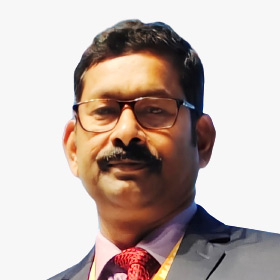 Kasi Ponnapalli
Founder
GeoVidya
National Mapping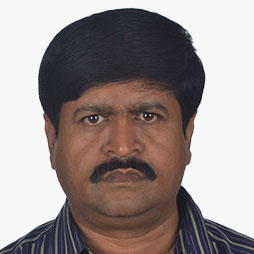 Subrata Singh
Program Director
Foundation for Ecological Security (FES)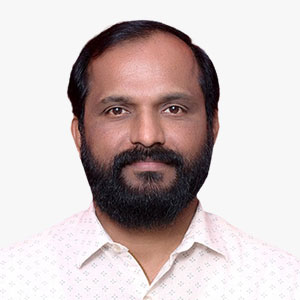 Sajeevan G
Senior Director
Centre for Development of Advanced Computing (C-DAC)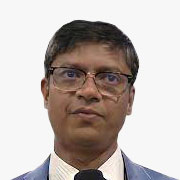 Dr Debapriya Dutta
Advisor
DST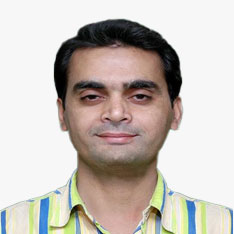 Mohd Monis Khan
Town & Country Planner
TCPO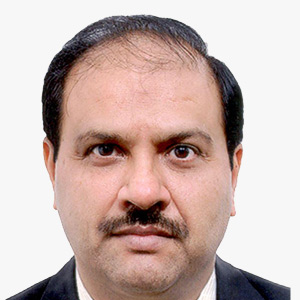 Dr Raj Kumar Khatri
Former Additional Chief Secretary and Coordinator
Karnataka for The World Bank Project -Inventory of Land Policies and Institutions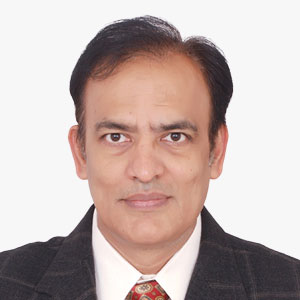 S. K. Sinha
Addl Surveyor General
Survey of India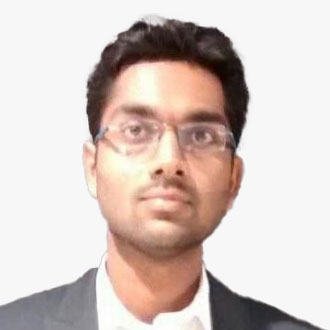 Nilay Nishant
Scientist (SE)
Northeastern Space Applications Centre (NESAC), Department of Space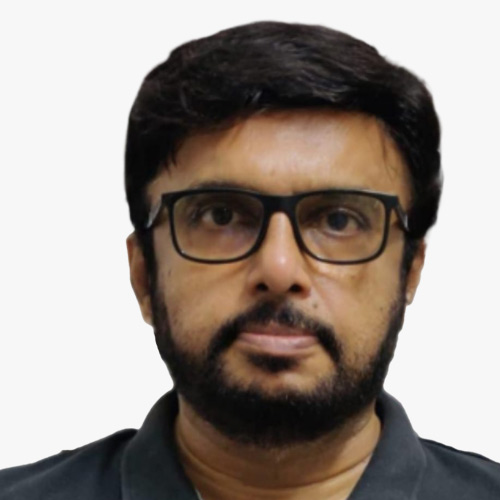 P.V. Rajasekhar
Additional Surveyor General, Eastern Zone
Survey of India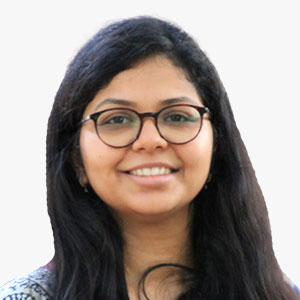 Dr Shaily Gandhi
Deputy Centre Head
Centre for Applied Geomatics, CEPT Research and Development Foundation (CRDF)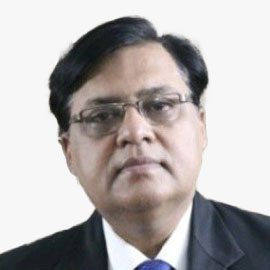 Vishnu Chandra
Advisor, MoPR & Former DDG NIC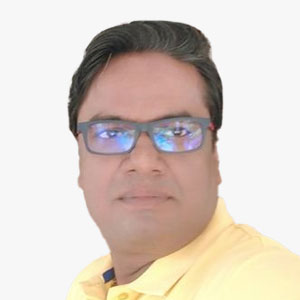 Dr Ashutosh Roul
General Manager (Mines)
National Aluminium Company Limited (NALCO)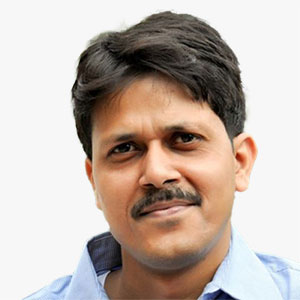 Chander Kumar Singh
Professor & Head
Department of Natural and Applied Sciences, TERI School of Advanced Studies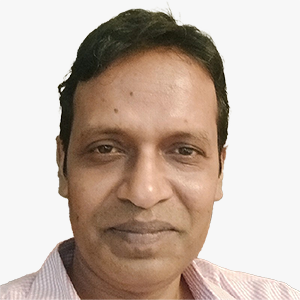 Sanjay Chakraborty
Head Technology
Adani Natural Resources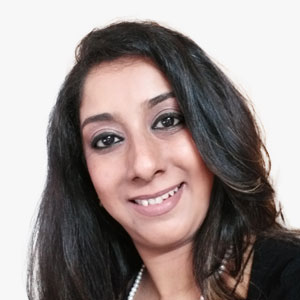 Dr Satarupa Kapoor
Institutional Business Development, South Asia Region
Trimble Inc.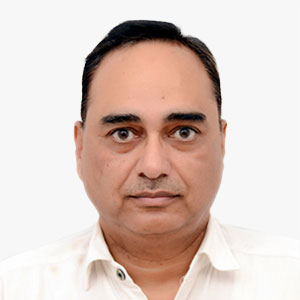 Atul Jindal
IFS Retd and Consultant , OFSDP-II
Odisha Forestry Sector Development Project-II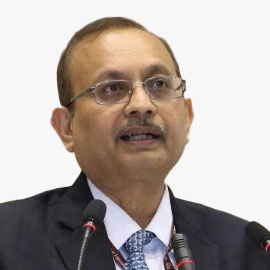 Rajiv Mishra
Chief Technical Advisor
National Institute of Urban Affairs (NIUA)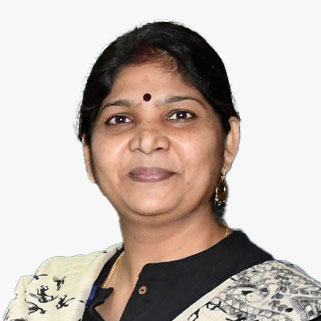 Dr Stutee Gupta
Scientist (SF)
Rural Development and Watershed Monitoring Division, National remote Sensing Centre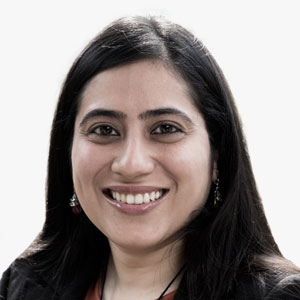 Dr Namita Wahi
Founding Director of the Land Rights Initiative & Senior Fellow at the Centre for Policy Research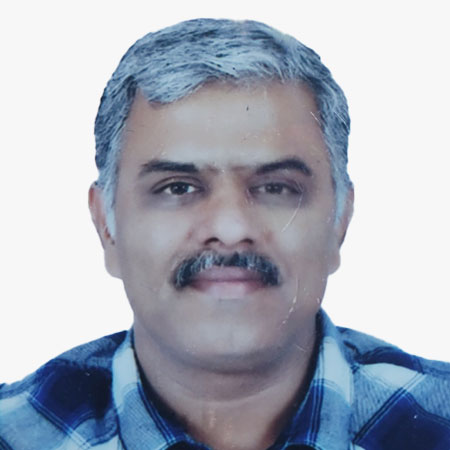 Dr Manish Kale
Joint Director
C-DAC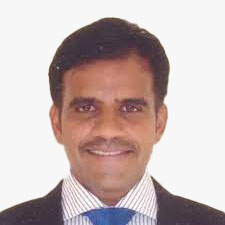 Dr B. Sundar Balakrishna, IFS
Special Secretary IT & Vice Chairman
Andhra Pradesh Space Applications Centre (APSAC )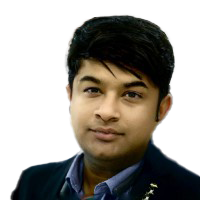 Ashish Kumar Jena
Joint Secretary cum Joint Special Relief Commissioner
Govt of Odisha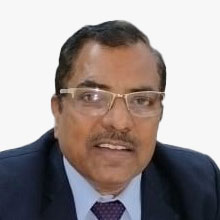 Milind Wadodkar
Chief Soil Survey Officer
Soil and Land Use Survey of India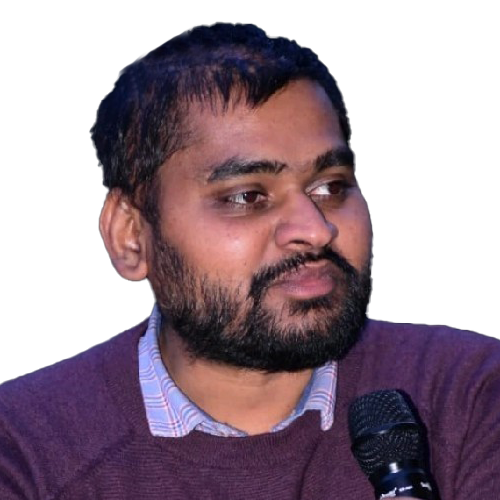 Neeraj Gurjar
Director Geodetic and Research Branch
Survey of India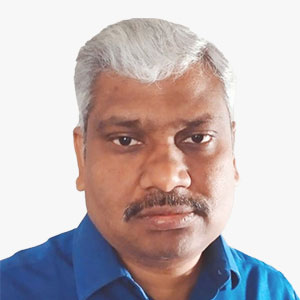 M. Jayachandran
Program Director
TNGIS, Tamil Nadu e-Governance Agency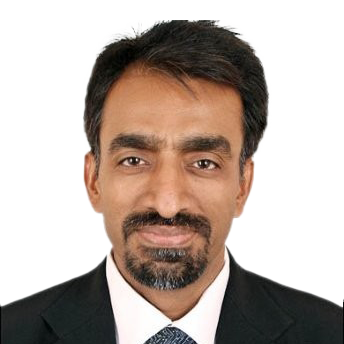 Vijay Kumar
Sr. Vice President & CTO
Esri India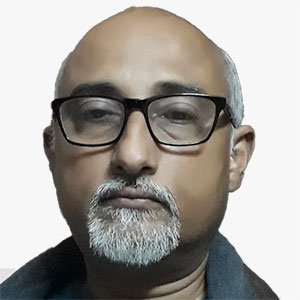 Debkumar Bhattacharyya
Deputy Director General
Geological Survey of India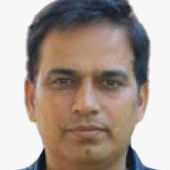 Milap Punia
Professor and Chairperson
Centre for the Study of Regional Development School of Social Sciences, Jawaharlal Nehru University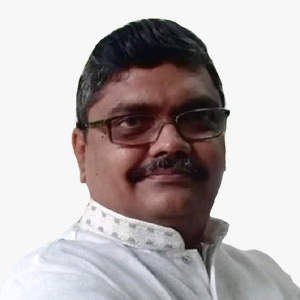 G. Varuna Kumar
Deputy Surveyor General
Survey of India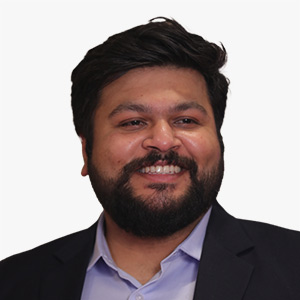 Abhyudaya Saxena
Head, GIS and data processing division
Aereo
Exploration and Mining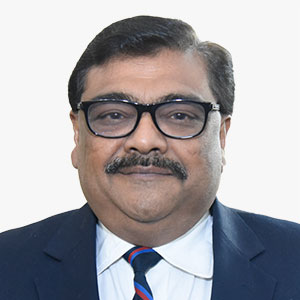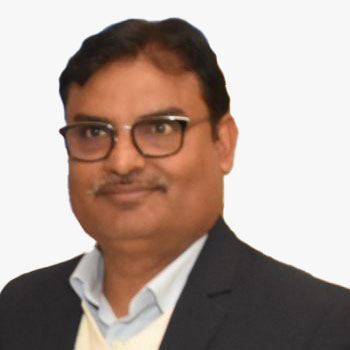 Dheeraj Kumar
Deputy Director
(IIT) ISM Dhanbad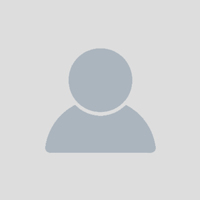 Harshit
Manager Geology
Adani Cementation Ltd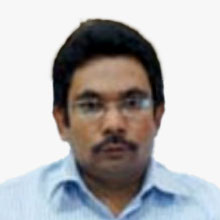 Aboobacker Siddique P*
Secretary
Department of Mines, Jharkhand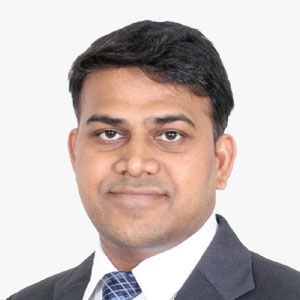 Abinash Majhi
DGM
Adani Enterprises Ltd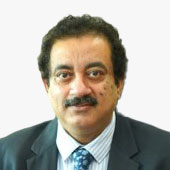 Dr Kaustav Nag
ADG Exploration
Directorate General of Hydrocarbons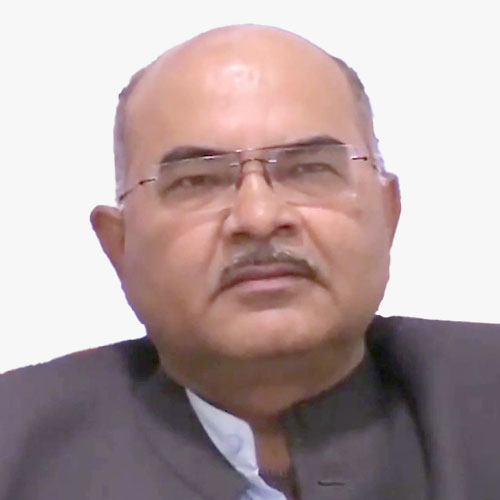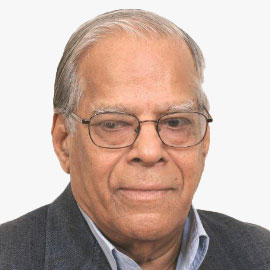 Dr MP Narayanan
Chairman
Geospatial World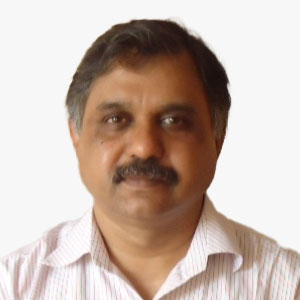 Piyush Srivastava
Chief, Natural Resources Division
Tata Steel Limited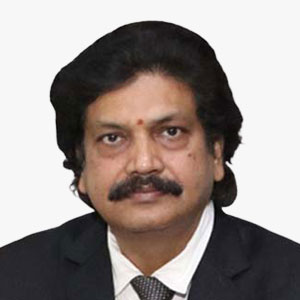 M Prasanna Kumar
CMD
Neyveli Lignite Corporation Ltd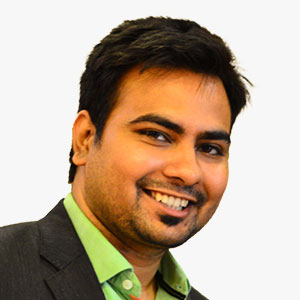 Mohit Sahu
Co - Founder
BlueBanyan Technologies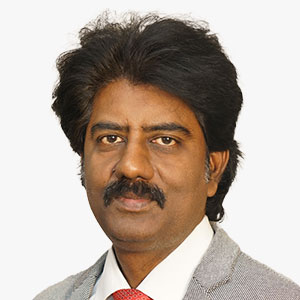 Ravi K
Vice President
Marvel Geospatial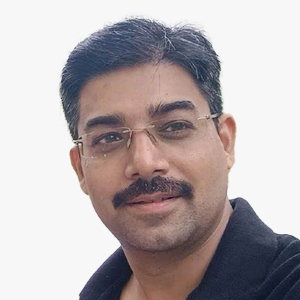 Vibhu Sinha
Sr. Manager
Esri India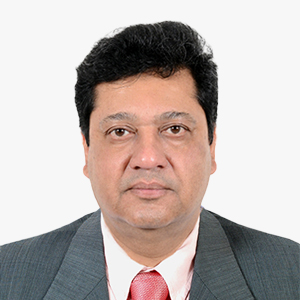 Shanto Mukherjee
Head - Technical Services
Adani Enterprises Limited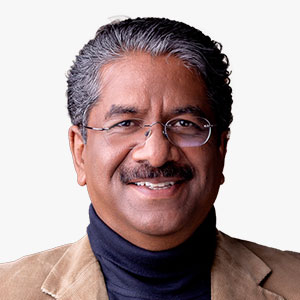 Cyriac Joseph
MD & CEO
Squadrone Infra and Mining Private Limited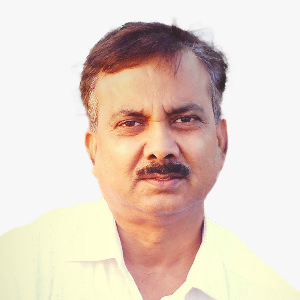 Vijay Mishra
Director
Geo Green Enviro House Pvt. Ltd.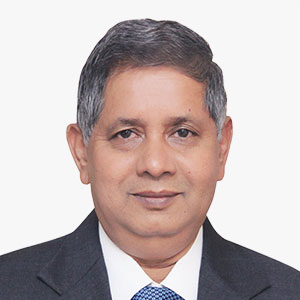 B R Reddy
Former CMD
SECL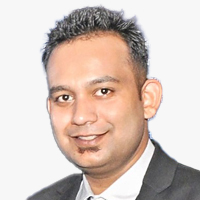 Pranay Johri
Sales Manager
Trimble
Rajiva Kumar Singh
GM, Exploration
CMPDI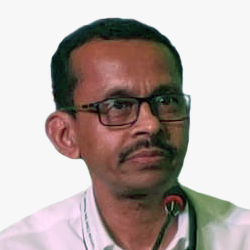 Chiranjib Patra
GM, Under Ground Mining Division
CMPDI

Vineet Lohani
DGM Technical
EXCEL Geomatics
Afroz Ali
Chief of Cluster - Jharkhand
Adani Mining
Mrinmoy Dhara
Deputy Manager - GIS Solution
Scanpoint Geomatics Ltd.
Peter Pallos
Sales Manager - Europe
Teledyne Geospatial
Representative from central coalfield limited
Land and Property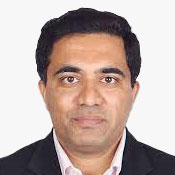 Shantanu P. Gotmare, IAS
Director
Land Records and Surveys, Government of Assam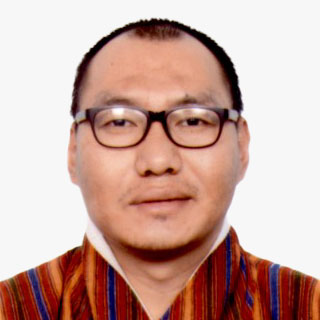 Chokila
Superintendent Survey Engineer
Department of Survey and Mapping, National Land Commission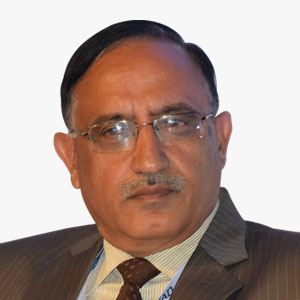 Lt Gen Girish Kumar VSM (Retd)
Advisor
Government of Haryana, and Ministry of External Affairs and Former Surveyor General of India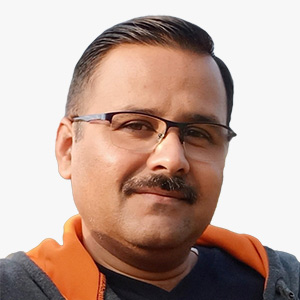 Sameer Deshkar
Associate Professor
Visvesvaraya National Institute of Technology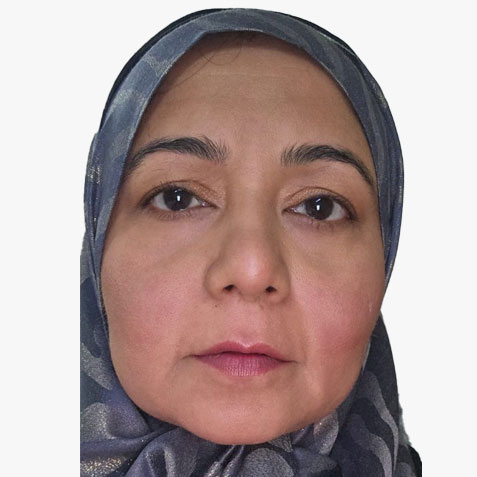 Amna Tasneem, IAS
Special Secretary to Govt., Haryana, Revenue and Disaster Management Department
Director, Consolidation of Land Holdings & Land Records, Haryana, Special Officer (HQ) & Special LAO, Haryana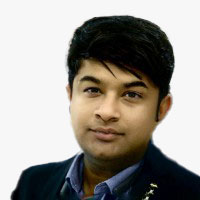 Ashish K. Jena, OAS
Addl. Director
Revenue Officer's Training Institute (ROTI), Revenue & Disaster Management Department, Odisha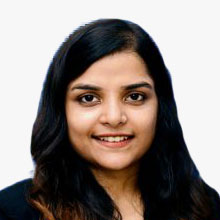 Pooja Chandran
Program Manager
FES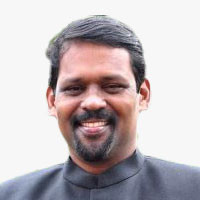 Dr D. Sajith Babu, IAS
Commissioner
Civil Supplies & Consumer Affairs & Director, ILDM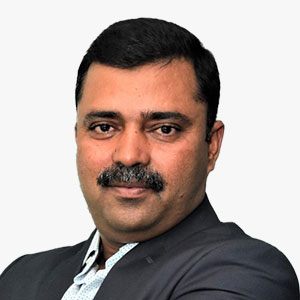 Javed Shaikh
Technical Director
QuantaSIP G.I.S. Pvt Ltd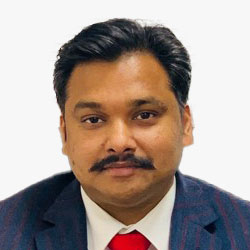 Dr Piyush Singla, IAS
Secretary to Government
Revenue Department, Jammu & Kashmir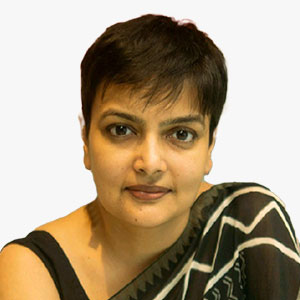 Deepti Dutt
Head - Strategic Initiatives - Public Sector
AWS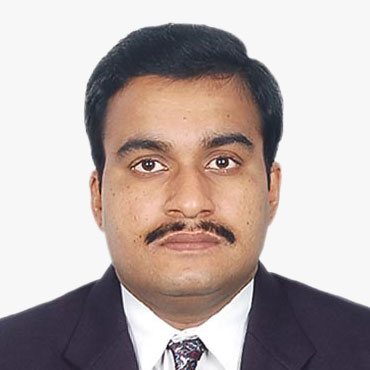 N.V. Kumar
Associate Vice President
IIC Technologies Private Limited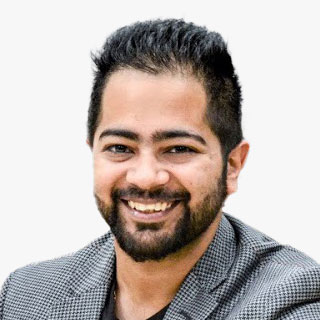 Chirag Sharma
CEO
Drone Destination Ltd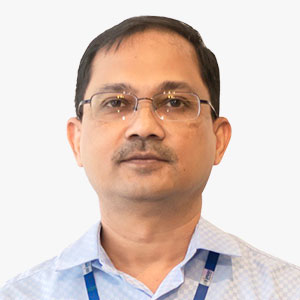 Abhas Supakar
Sr. Vice President, Technology
SPARC India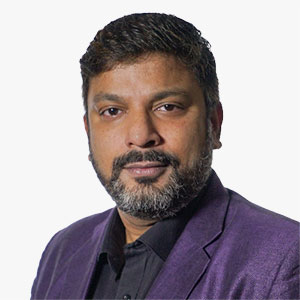 Dwaipayan Dighal
Senior Zonal Manager
Esri India
Harishanker Panicker*
Inspector General of Registration and Commissioner of Stamp Revenue
GoWB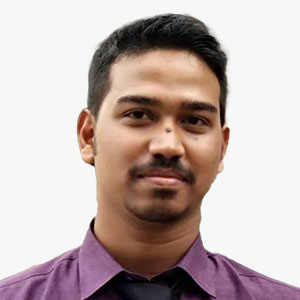 Md Faheemul Islam
Business Development Lead
Dronix Technologies Private Limited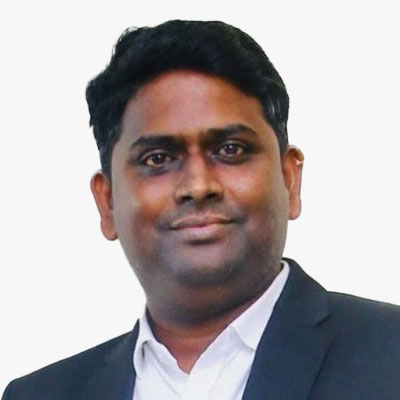 Dr Aswani Kumar Munnangi
Senior Manager (GIS)
National Institute for Smart Government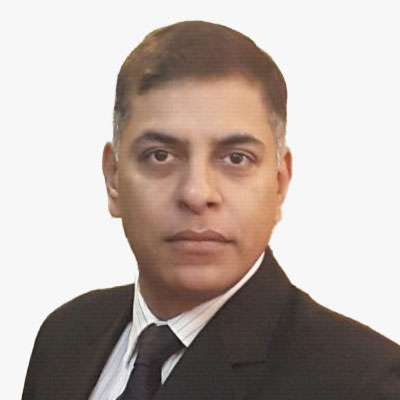 Amit Saxena
Regional Sales Manager (India & SAARC)- Geospatial
Trimble Inc.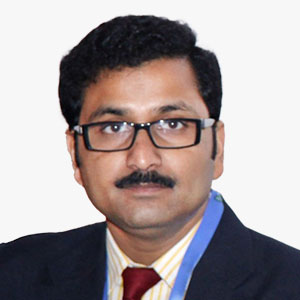 Partha Pratim Ghosh
Presales Head, APJ
Planet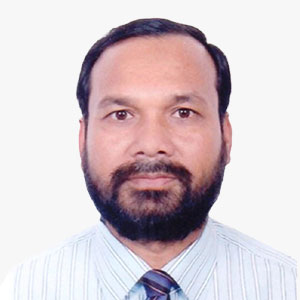 Mohd Moniruzzaman
Deputy Director Survey
Department of Land Records and Survey, Bangladesh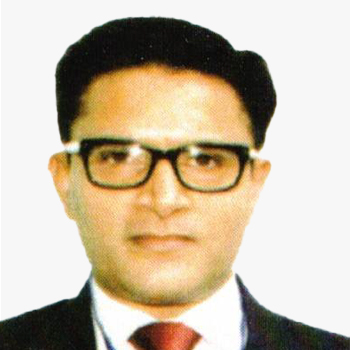 Chander Prakash Verma, IAS
Director, Directorate of Land Records
Government of Himachal Pradesh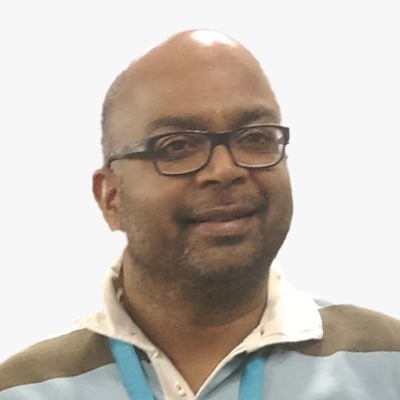 Brahmam Gorugantu
Lead Strategy & Operations
NeoGeoinfo Technologies Pvt. Ltd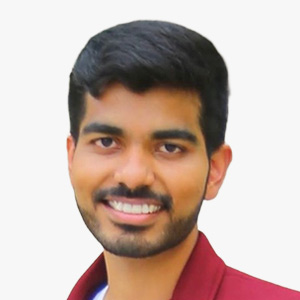 Srikanth Reddy Dongala
Data Scientist
FloData Analytics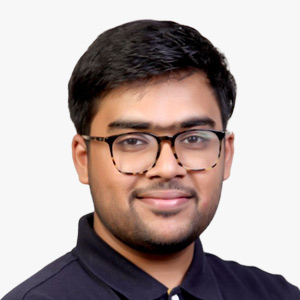 Vaibhav Gupta
Co-Founder
FloData Analytics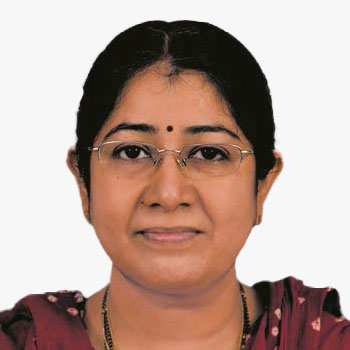 Jaya Saxena
Scientist 'F' & Head
NRSC (ISRO), Hyderabad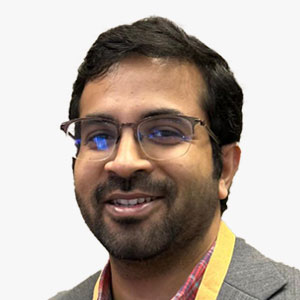 Pradeep Pandurangi
Senior Product Manager
ideaForge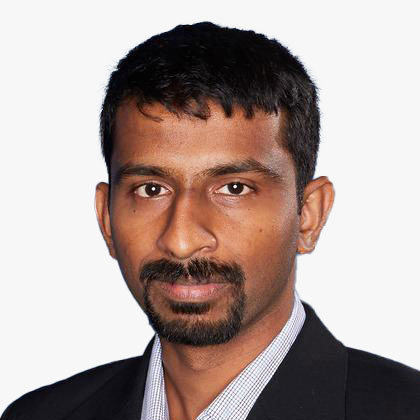 Ezhilan Nanmaran
Head of Product
ideaForge
New Space Economy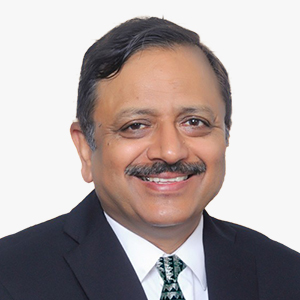 Dr Rajeev Jyoti*
Director Technical
IN-SPACEe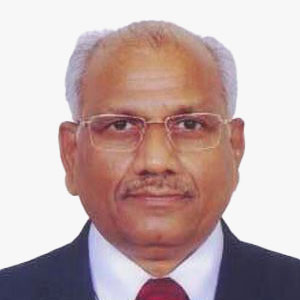 Dr Subba Rao Pavuluri
CMD
Anantha Technologies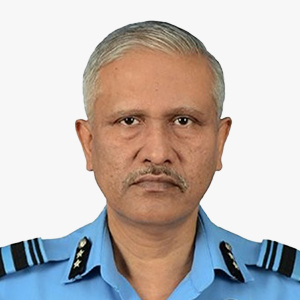 AVM Rajeev Ranjan
ACAS (Ops)
IAF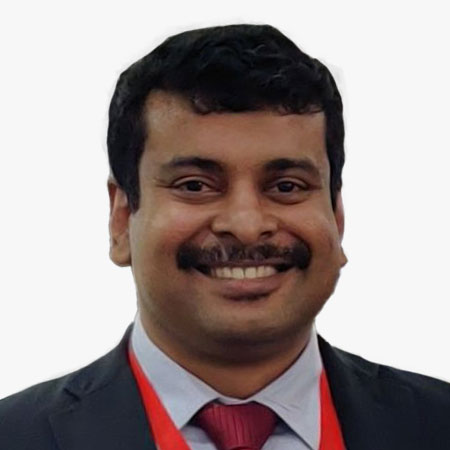 Praveen PA
Director Aerospace
Govt of Telangana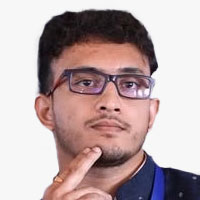 Rohan Ganpathy
CEO
Bellatrix Aerospace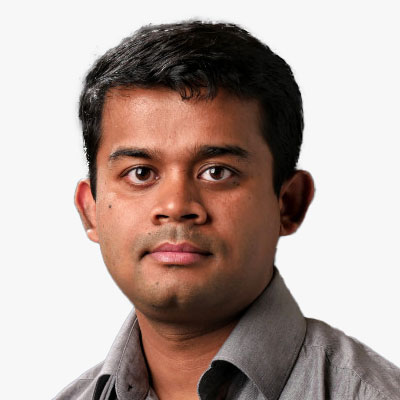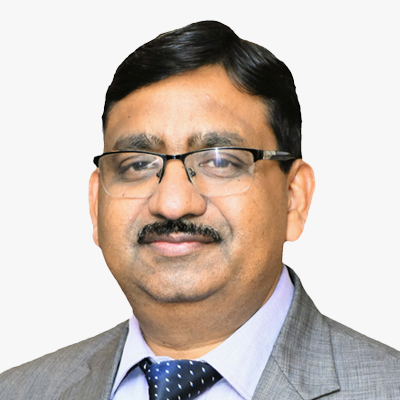 Dr SP Aggarwal
Director
NESAC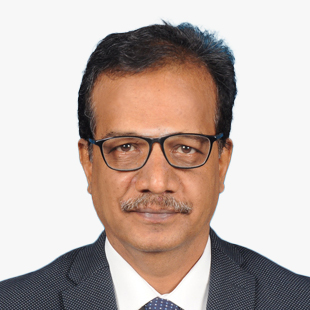 Dr Arunachalam
Technical Director
NSIL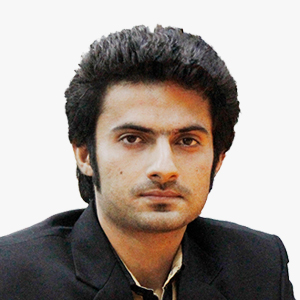 Ankit Bhateja
Director & Co-Founder
Xovian Aerospace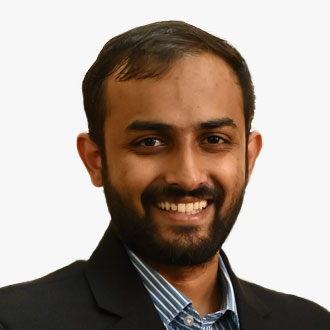 Advait Kulkarni
CEO
Vasundhara Technologies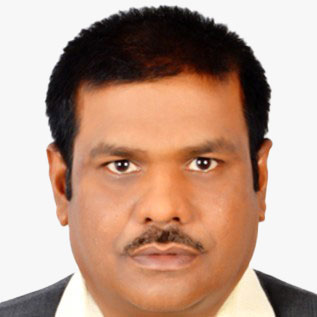 Krishna Rao TB
Head Presales
Esri India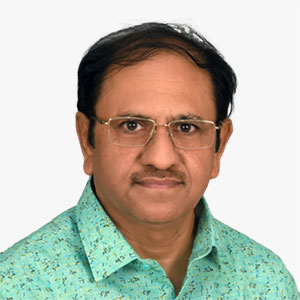 Dr Vinod Bothale
Former Associate Director
NRSC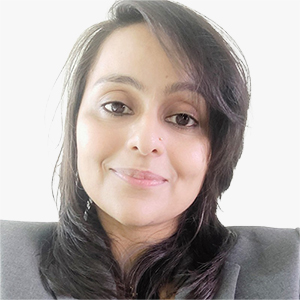 Develeena Bhattacharya
CEO
Numer8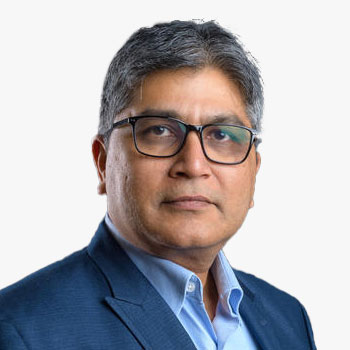 Srinibas Patnaik
Commercial Director APAC
EarthDaily Analytics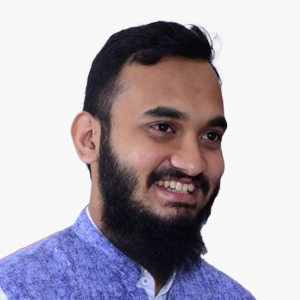 Tanveer Ahmed*
Co-Founder & Chief Technology Officer
Digantara Space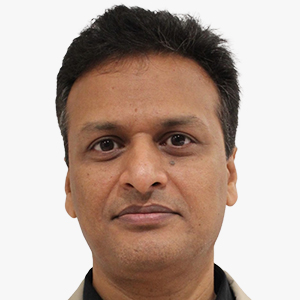 Dr T. Srinivasa Kumar
Director, INCOIS
Ministry of Earth Science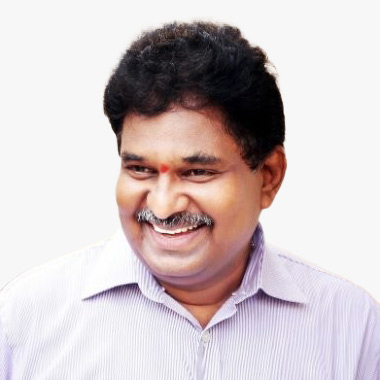 B V Ramana Kumar
CEO
RSI LLP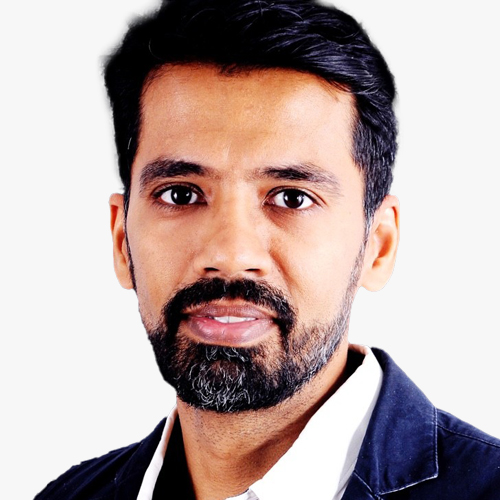 Praveen Pankajakshan*
VP DataScience & AI
Cropin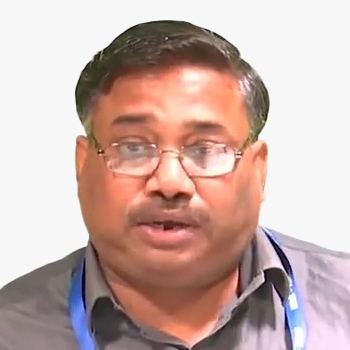 Dr Sameer Saran
DGM, Regional Centres
NRSC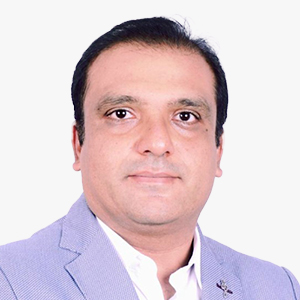 Naveen Reddy
Sales Head, South Asia
Planet Labs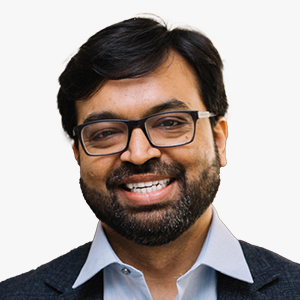 Rahul Saxena
Co-Founder
AiDash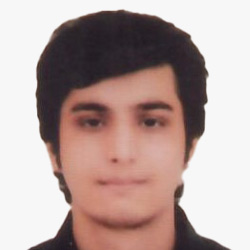 Angad Bhatia
Director
Janak Positioning and Surveying Systems Pvt Ltd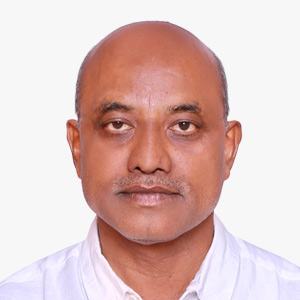 C Chandrashekhar Reddy
Advisor to Govt.
AP Space Applications Center , ITE&C Dep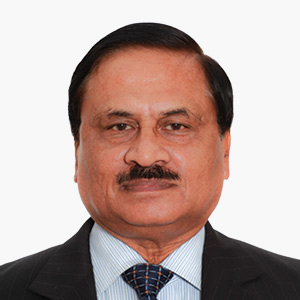 Lt Gen (Dr) AKS Chandele, PVSM, AVSM (Retd)
President - Defence & Internal Security
Geospatial World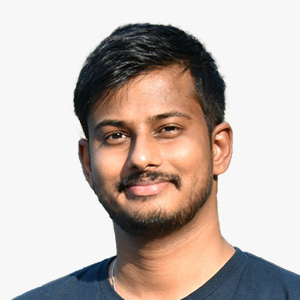 Adithya K
Co-Founder & CPO
SkyServe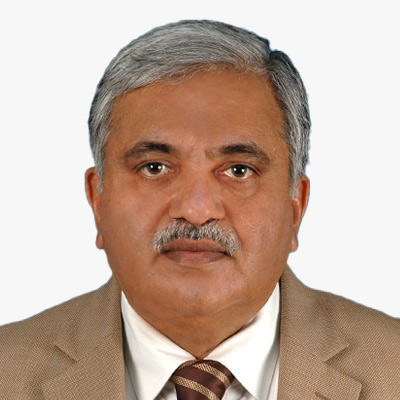 Dr Vinay Dadhwal
National Institute of Advanced Studies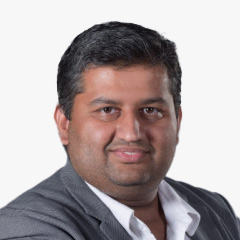 Dr C.V.S.Kiran
Director, R&D and Strategic Initiatives
Skyroot Aerospace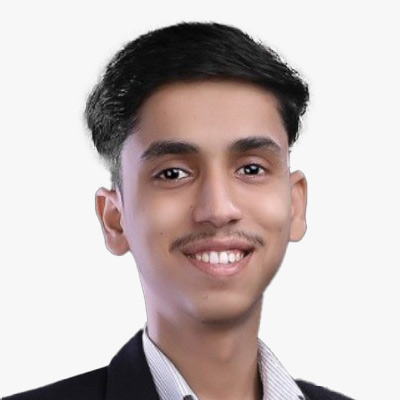 Anirudh Chaturvedi
Head Legal
Manastu Space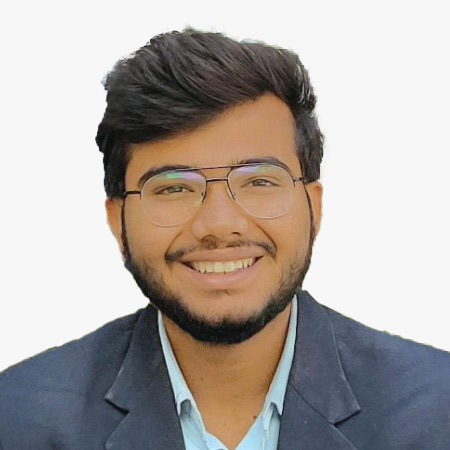 Prakhar Doshi
Product Manager
Galaxeye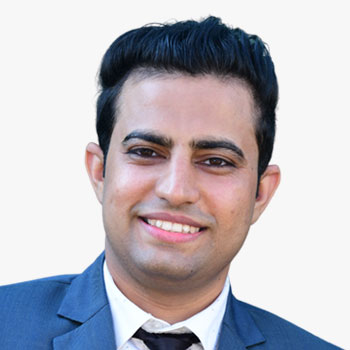 Devesh Kumar
Scientist SD
ADRIN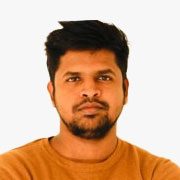 Arjun M.
Associate Vice President - Product
Skymet Weather Services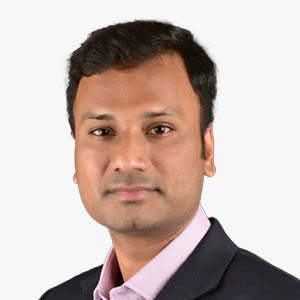 Karthik Ravindhra
General Manager
Satsure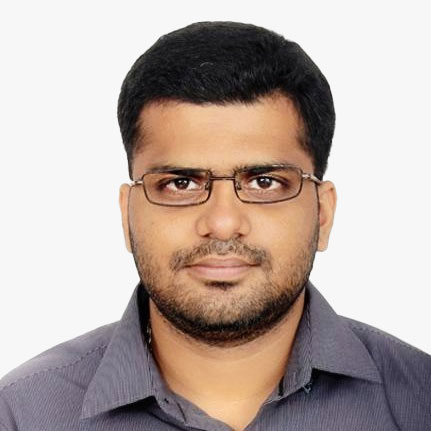 Abhishek Patil
Product Designer & Manager for Image Processing
Azista Aerospace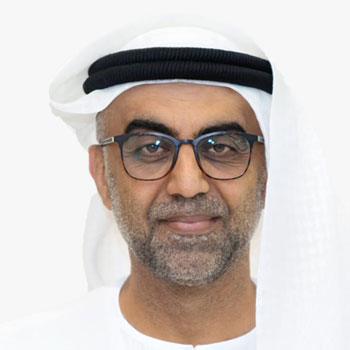 Brig. Ali Alshehhi
Director General , National Science and Space Technology Centre
UAE University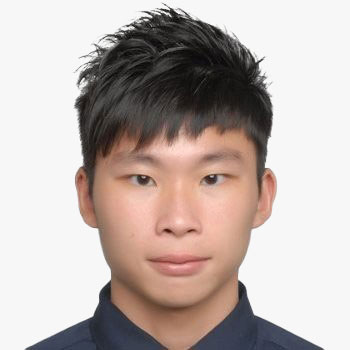 Nicholas Teo
Solution Architect
Aerospace & Satellite, AWS
Sikander Yadav
Suhora Technologies

V. Nagabubramanian
Scientist SG
ADRIN
Urban Development, Utility & Networks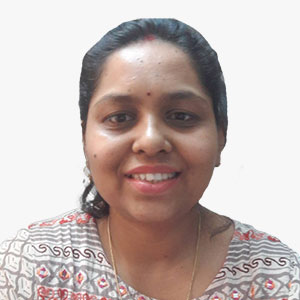 Bharti Prasad
Assistant Professor
Nitte Meenakshi Institute of Technology, Bengaluru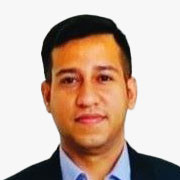 Prasanth Krishnavarman
Senior Manager - CS
Esri India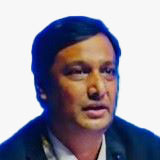 Sunil David
Consultant, Mentor & Partner
T-HUB, Frost & Sullivan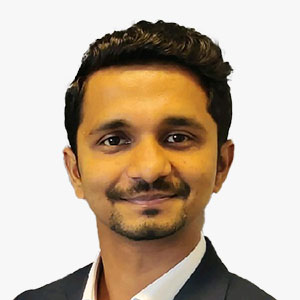 Pranit Deshmukh
Assistant Manager- Business Development
Shijay Projects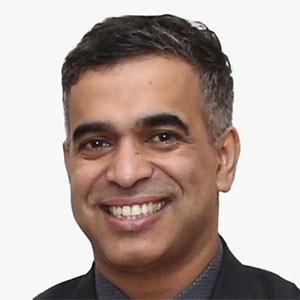 Brajesh Shrivastava
Director
Deduce Technologies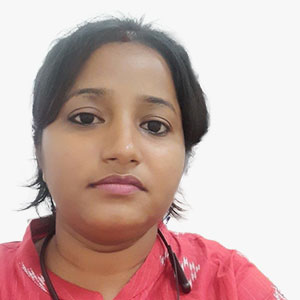 Dr Kumari Pritee
Assistant Professor
(IIM) Sambalpur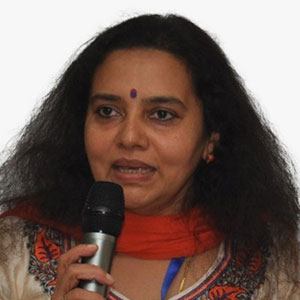 Vandana Vasudevan
Founder & CEO
Naagrik Foundation for Cities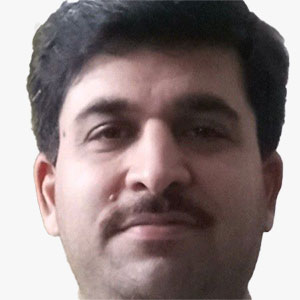 Dr Pradeep N
GM - BD
Asteria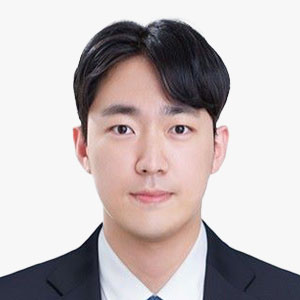 Minjun Kim
Manager - Global Sales
SI Imaging Services - Korea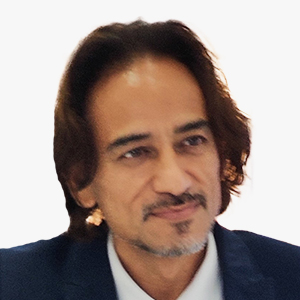 Pawan Panchpal
Managing Director
SixD Engineering Solutions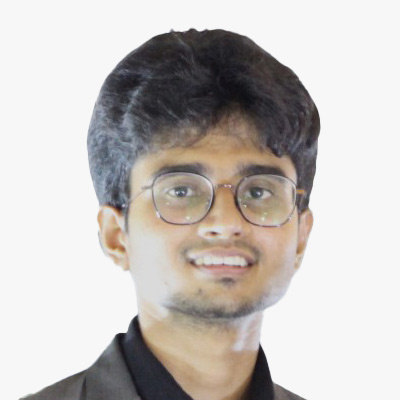 Ajan Sendhil
Graduate Consultant - Advisory & Innovation
Woolpert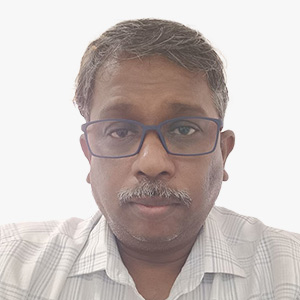 Elangobabu Chinnasamy
Project Manager,TNGIS
Tamil Nadu eGovernance Agency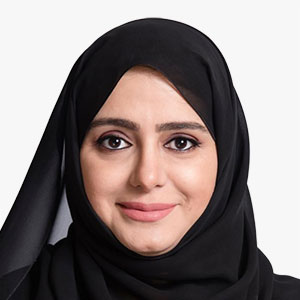 Anwaar Al Shimmari
Executive Director
FGIC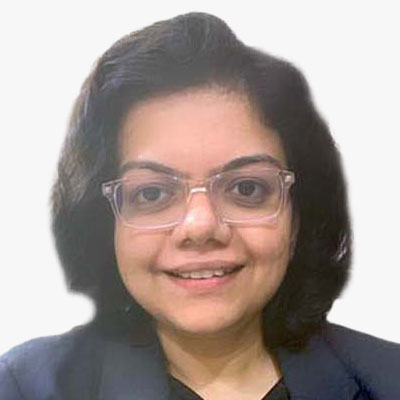 Urmi Bhattacharjee
Digital Enterprise Business - Sales Manager
Siemens
Paras Jain
CEO & Founder
Indowings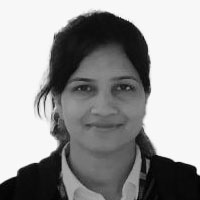 Reedhi Shukla
Scientist/Engineer 'SE'
NRSC/ISRO Hyderabad
OGC India Forum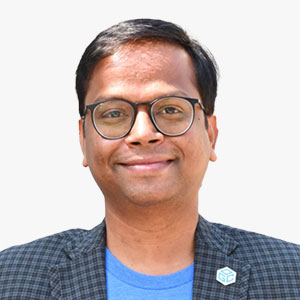 Harsha Vardhan Madiraju
Lead - OGC India Forum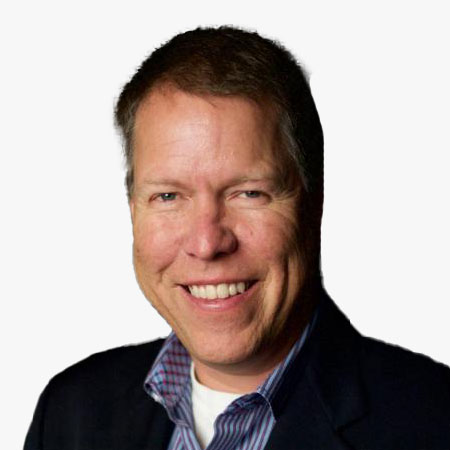 Scott Simmons
Chief Standards Officer
OGC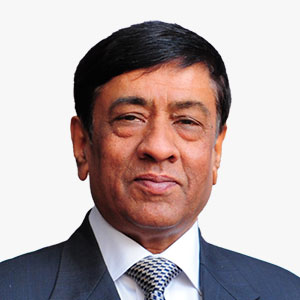 Rajesh Mathur
Advisor
Esri India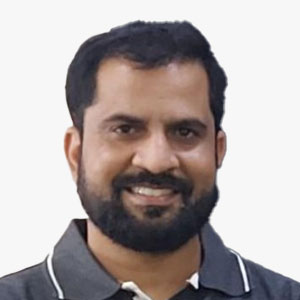 VSS Kiran
CEO & Co-Founder
Garudalytics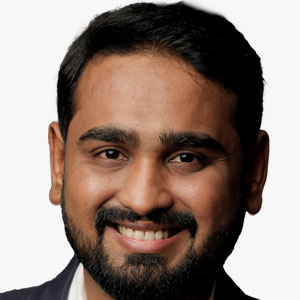 Akshay Loya
Founder & CEO
GISKernel Technologies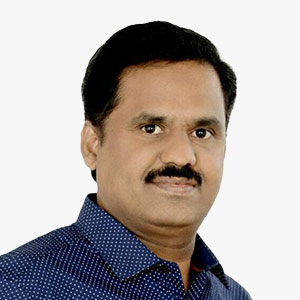 S S Raja Shekar
Head, Applications & Scientist-SG
NRSC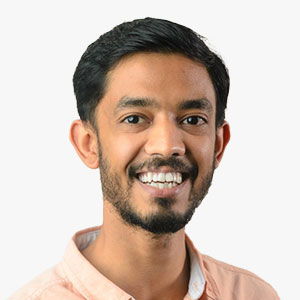 Abhiroop Bhatnagar
Lead, Platform
Aereo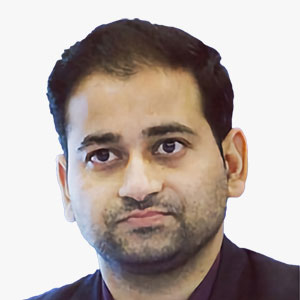 Ashish Tiwari
Joint Director
Bureau of Indian Standards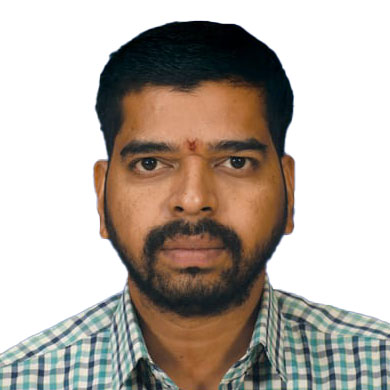 Arulraj Murugavel
Group Head, Bhuvan Geoportal and Web Services Group
NRSC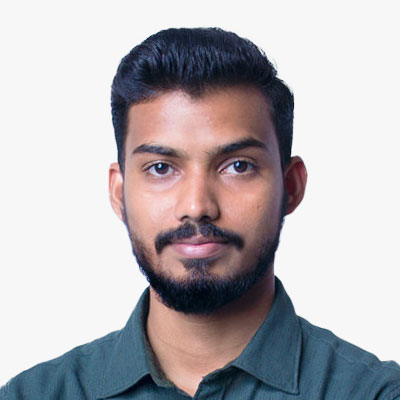 Thaiseer Parammal
VP- Engineering
SatSure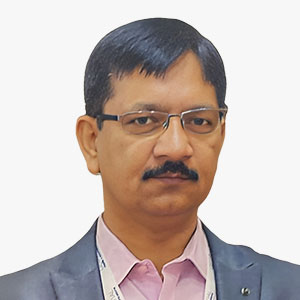 Krishnkant Kumar
Vice President
ScanPoint Geomatics Ltd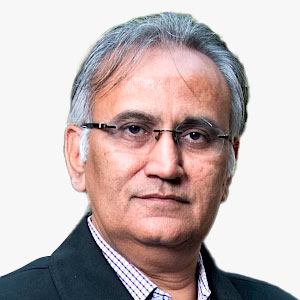 Dr Sanjay Chaudhary
Professor and Associate Dean
Ahmedabad University, School of Engineering and Applied Science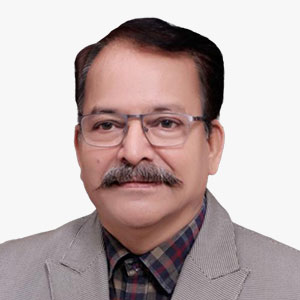 Dr Karbhari Vishwanath Kale
Vice-Chancellor
Dr Babasaheb Ambedkar Technological University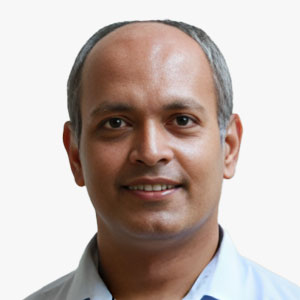 Dr Sumit Sen
GISE Hub, IIT Bombay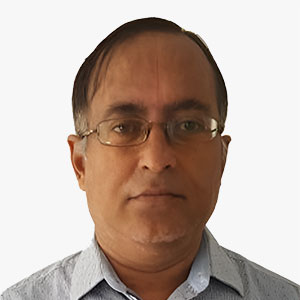 Prof. Rajan K. S
Professor & Registrar
IIIT Hyderabad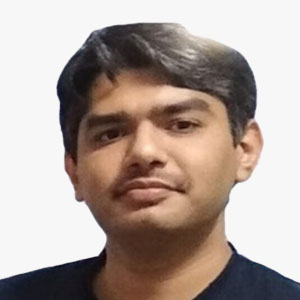 Shubham Sharma
Head of Data
Galaxeye Space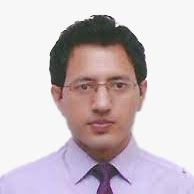 Pardeep Singh
Deputy Surveyor General Technical
Survey of India